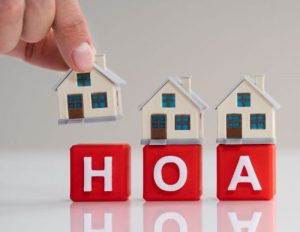 HOA
Helping HOAs of all sizes thrive! 
"HOA" stands for Homeowners Association, and as any HOA member knows, managing a community of any size is a lot of work.
The CMA family of experts are trained to make life easier for the HOA or the Board. We streamline the bureaucracy maximize the use of your resources to keep your community healthy. We'll even train your members in specialized areas if you need!
Come find a home at CMA, contact us today!
CMA offers a suite of services to support your community
Financial Reporting Expertise
Concierge and Lifestyle Programming
Property Inspections and Violation Enforcement
Vendor Management Compliance
Risk Management Services
24-hour/7 days per week Emergency Call Service
Dedicated Client Service Team
Contact us today to see how CMA can serve your community.
Request Proposal
We have solutions for every community. Whether you are a one street homeowners association with just a few homes or a community with over 5000 homes, CMA helps communities of all sizes in Atlanta, Augusta, Birmingham, Fairhope, Nashville, Destin, Naples, Santa Rosa Beach thrive. CMA has the resources and experience to meet the needs of every client we serve. At Community Management Associates we always put community first with an emphasis on community association client service.
Master-planned lifestyle communities that offer amenities like a clubhouse, tennis or pickleball centers, clubs, and social programming, often come with multiple sub-associations and complicated requirements. In such communities, it can be challenging for board members to manage the various moving parts. That's where CMA comes in. With decades of experience and professional expertise, including more PCAMs designated by Community Associations Institute, CMA can guide board members of all experience levels and community sizes with financial planning, facility management, and creating memorable experiences for residents and guests.
Partnering with a professional management company such as CMA, can improve community services, enhance amenities, and make the resident experience more rewarding.
To find out how we can serve your homeowners association in Atlanta, Augusta, Birmingham, Nashville, Destin or Naples, please contact us in the form below for a customized management quote.
Request a Proposal