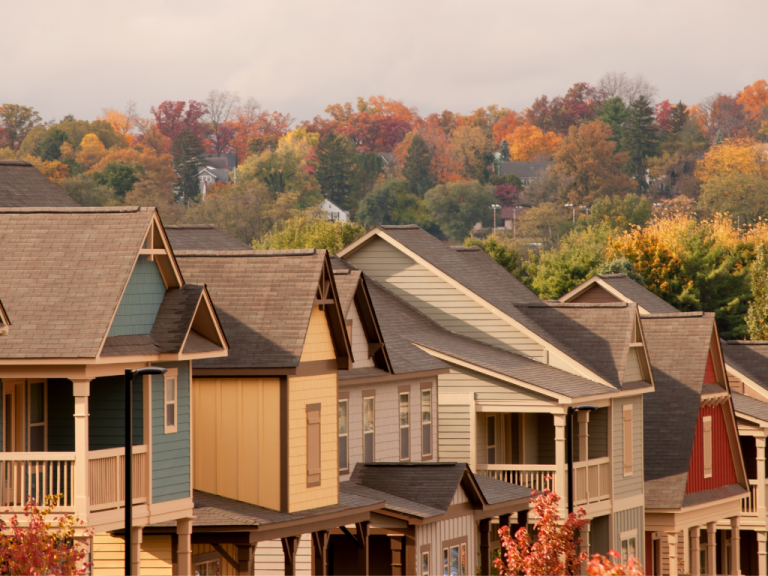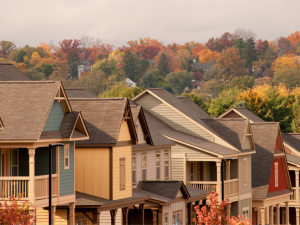 With fall's agreeable temperatures enticing people to get outside, now is the perfect opportunity to refresh your neighborhood's landscaping for a more visually appealing and welcoming atmosphere. Read on for information on what to do before tackling a project and a few simple fall landscaping ideas to boost the appearance of your community.
Any homeowners' association (HOA) or condominium association (COA) strives to create a warm and welcoming environment where residents can make the most of community living. An inviting community encourages homeowners to take advantage of shared amenities, engage with neighbors, and enjoy the comforts of their neighborhood after a busy day.
What to Do Before Tackling a Landscaping Project
Before diving into these fall HOA landscaping ideas, review the landscaping rules in your governing documents for prior approval before making any changes to your landscape. Your community's regulations will help you maintain your community's consistency and avoid designs that disrupt the neighborhood's aesthetic. For example, your HOA may require all landscaping to follow an approved color palette. This ensures that outdoor areas around the community are cohesive and complementary.
Because every community is unique and has its own style, following your HOA's landscaping maintenance guidelines is vital. Remember, what works for a neighboring association may not be best for yours. Use your HOA rules to guide you as you look for new fall landscaping plants, flowers, and other ideas for community grounds.
Once written approval is obtained from your community, put the project out to bid with reputable and vetted licensed and insured service providers. Once a contractor is selected, make sure the contractor is aware and follows all community guidelines.  Whether you are hiring a professional contractor, or tackling the project yourself, prior to starting any work, find out if your project needs a local county permit and call 811 to locate and mark all underground utilities prior to any digging.
Fall Landscaping Ideas for HOAs
By making small changes around the neighborhood, you can quickly—and easily—transform how your community looks and feels. Here are four ways you can take advantage of the season and enhance the community's overall aesthetic.
1. Outdoor lighting.
When it comes to fall landscaping, simple lighting updates will make a big impact. Better outdoor lighting can have a dramatic effect on outdoor landscaping, help you save on energy costs, and make the community safer. Here are some ways to upgrade your exterior lighting:
Set lights to a photocell sensor or solar timer. These devices automatically turn lights on when it gets dark and off when extra light is unnecessary. They not only save energy, but also enhance safety and security—nothing looks more inviting than well-lit streets.
Stay on top of replacing bulbs. Changing a single bulb at a time can be costly, so have all bulbs inspected and replaced as needed this fall. This will typically allow you to purchase bulbs in bulk, providing a savings opportunity.
Switch to energy-efficient lighting. The pricing and quality of light-emitting diode (LED) and solar lighting have significantly developed over the last decade. To save on energy, consider migrating to LED lamps in your existing fixtures or replacing them with solar lighting.
Add uplights and spotlights in outdoor areas. Beautiful outdoor lighting highlighting community trees, fountains, and other landscaping features can instantly boost curb appeal and security.
According to the National Association of Home Builders (NAHB), a nationwide survey showed that homebuyers' most-wanted outdoor feature was exterior lighting. With such an important emphasis on lighting, upgrading your HOA landscaping lighting may be worth the effort.
2. Plant trees.
You can easily add to your community's ambiance and increase property values with trees. With fall's mild temperatures and ripe soil, now is the perfect time to plant them. However, the placement and size of trees are crucial. Although you should incorporate a balance of plants and trees, confirm the species and types don't grow so big that they overcrowd and block homes or buildings. Plant trees that offer minimal fall landscaping maintenance and draw attention to community structures and shared areas.
Depending on your location, popular tree types that may be a great addition to your community include:
Crabapple trees
Magnolia trees
Oak trees
Palms
In addition to improved community appearance, research shows that neighborhoods with thriving trees may also experience less crime than communities with no trees. While you should check your governing documents for restrictions and defer to your landscaping vendor on what trees work best in your community, it's something to think about as you move forward.
3. Tidy up and clear out foliage.
Preserve community grounds and ensure that common areas don't have overgrown grass and unkempt landscaping. A property that looks like it's not taken care of can leave a bad impression on potential homebuyers and limit resident satisfaction. Make an effort to keep neighborhood grounds tidy by:
Trimming trees and bushes
Cutting grass and tending to garden beds
Clearing out broken or dead branches and rotted wood
4. Refresh mulch.
Maintain plants in common areas throughout the season with a thick layer of mulch. A three-inch layer can drastically reduce weed growth, which will save on the cost of fall landscaping services. Also, healthy mulch offers a crisp, clean, and refreshed look to your community landscaping, which helps create the beautiful environment you want for your HOA.
However, avoid piling mulch up against tree trunks and shrub stems. This allows pests to burrow under the mulch and gnaw on the plants and roots. Leave at least an inch gap between the stem or trunk and the mulch for optimal plant health.
Improve Community Living with Regular Fall Maintenance
Updating your landscaping this season is a great goal, but keeping your community's buildings, grounds, and systems in good working order this time of year is crucial as we head into winter. If you have any questions about your community's guidelines, please contact your association manager.